News



Since 2005 company Split-service" the wholesale distributor of the goods in the market of Ukraine.


Since July, 25th you can, at pleasure, receive from us an electronic account. This more economical and quickly, than fax variant. Say about this your manager!
About company
Split - Service Ltd was established in 1997.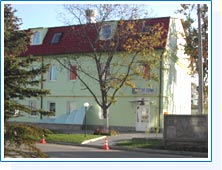 The work collective has been working in this branch since 1995. The main aspect of our activity is selling the expence materials and completings for installation of systems of ventilation and conditioning. For the last years our company has been successfully working with such producers as MAJDANPEK, SWEGON, MUELLER, ATCO Rubber products, Inc.,Twitoplast, L'isolante K-FLEX, Lead Air, Ostberg, Palgal, DanTec Plast, Walraven, whose names have long ago become a standart and reliability all over the world.
The main principles of our co-operation with clients are safety, quality and quickness of execution. Make sure - it's not an empty words. Wide dealering network allows to perform Your most exacting order in the shortest time and carry out the delivery to any spot of Ukraine. The delivery is accomplished by any transport you want. Our products pass yearly certification, which satisfy legal requirements. The K-Flex Company products passed the certification on serial production.
Our company's specialists are watching for the development of climate technics to change our goods range according to any alterations in this branch.
Our company's warehouse is directly near the office. That makes product dispatch easier and more optimum, and what is important - it saves Your time. There is large selection of goods in our warehouse. We have the reputation of reliable and quality partner. We put our effort to justify Your expectation. Our co-operation, beyond all manner of doubt, is usefull. You'll satisfy yourself that our services are to be recommended to Your partners.